My fascination with the ice cream cookie sandwich intensified after I watched an episode of
Barefoot Contessa
wherein
Ina Garten
made big white chocolate cookies and coffee ice cream. She sandwiched the ice cream between two huge cookies. Since then I can't stop dreaming of someday eating something like that. Then as luck would have it I saw one (or maybe 4 flavors) at
Sebastian's
in
Glorietta
.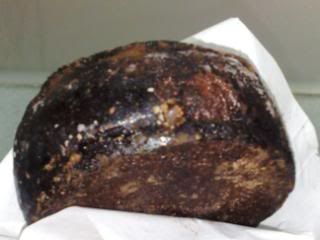 Dark chocolate cookies filled with chocolate ice cream with a fudge center and rolled in black cocoa.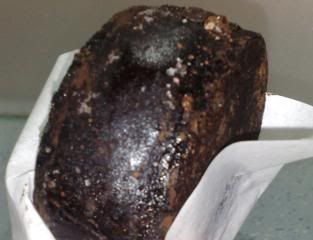 They are as huge as Ina's (more or less) but better since it has dark chocolate fudge in between as well as rolled in cocoa.
It's the ice cream burger for true blue chocoholics. Since it's choco after choco after choco.
I thought at first bite that it was too rich and too much for me, but the chocolate fudge cut its richness. It also broke the monotonous taste of the ice cream while the cookies have this sweet and salty contrast that was so good.
Happy Eating!
SEBASTIAN'S
Food Choices
Glorietta Makati