One rainy afternoon, I had Max Brenner's White Chocolate Suckao.
The 'suckao' is actually a utensil that is designed as a stirrer and a straw for sipping the chocolate all up or for sucking the cacao.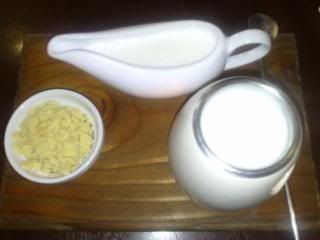 The milk and white chocolate mixture was so creamy, rich and sweet that I think I am better off with their Dark Chocolate next time.
Just be careful on sipping thru the metal straw. Since it's a great conductor of heat, it's hot to the touch especially on your first sip.
Happy Eating!