Layers of oatmeal and chocolate served with drizzles of chocolate syrup.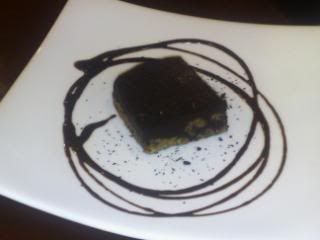 It was chewy and dense, my kind of dessert. It also resembles a revel bar with the thick chocolate tasting like Goya's chocolate.
The server described it as fudgy as a brownie and he was right. It was really fudgy, with the chocolate even sticking to the roof of my mouth.
Happy Eating!