I ordered again my favorite Beef Pepper Rice at Pepper Lunch Shang and for dessert I tried their
Goma Soft-Serve (P39.00)
Soft-serve ice cream topped with black sesame paste and sesame seeds.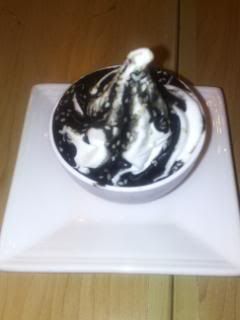 The black sesame tasted of chocolate and buchi that it made me liked it more than their kuromitsu (caramel-flavored). It was also presented like a vanilla sundae with chocolate frosting.
I love everything in this dessert, the taste and presentation, and especially its affordable price.
Happy Eating!