Fried chicken tenderloins with a mild Cajun kick. Served with french fries and BBQ sauce.
Part of Pizza Hut Bistro's Tex-Mex Specials for only P175.00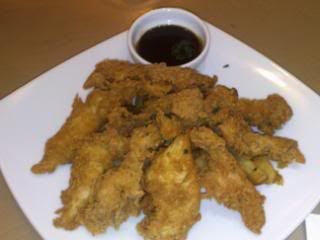 Ten pieces or so of chicken strips with a spicy sauce reminiscent of what
KFC
used to have (which I love paired with my hot and crispy).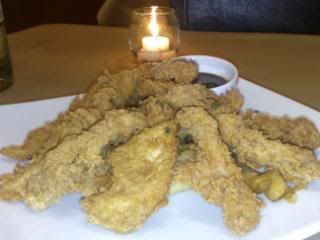 The chicken strips were tender but thin and with crispy breading. It did have a mild kick to it made spicier by the sauce/dip.
The fries were thick but not that crispy. It would have been better if the fries were spiced like that of
CAJUN
(or something in that level) in FOOD CHOICES Glorietta (closed for a number of years already), which were the best fries for me and my husband. Up until now we can't get over how good they were and reminisce every now and then.
Happy Eating!