I often eat brunch, brought about by watching episodes after episodes of Giada's Weekend Getaways.
I am really fascinated by the places she goes to and the food she eats. She also always end her weekend getaway with a brunch of either eggs benedict, waffles or french toast. But mostly her brunch has eggs in or on it.
Since I wake up late almost every day, I tend to have mostly brunches than breakfasts. And like Giada's I often have eggs.
It was a good thing that MOMO serves brunch all day.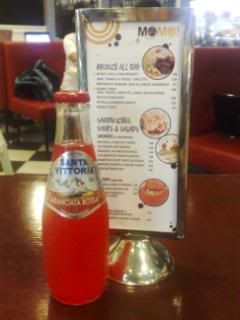 Part of their brunch all day,
MOMO! Egg and Ham Benedict (P139.00)
, farmer's ham and poached eggs in between baguette slices topped with hollandaise sauce and served with fries sprinkled with parsley and Parmesan cheese.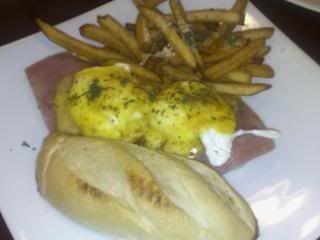 Compared to
Apartment 1B
, theirs was inferior, particularly the hollandaise sauce which was firm and thick and not creamy and runny as Apartment 1B. But when you add in the equation the size of the dish, the fries that came with it and its price, I believed it's a steal.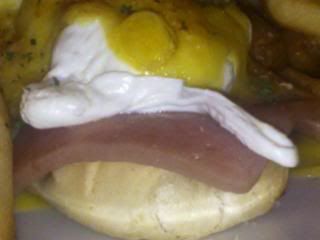 Happy Eating!