Two new dessert offerings from Greenwich (available in selected branches only).
I saw them on another blog, the next day I went to their Rufino branch and tried them right away.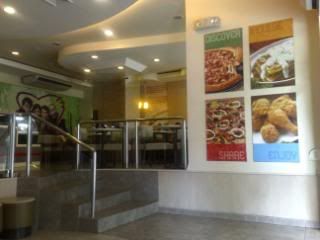 The
Overstuffed Brazo de Mercedes (P99.00)
, custard sandwiched between two layers of baked meringue, topped with caramel crunch cubes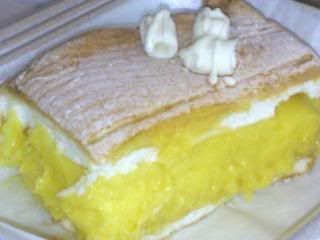 and the
Orange Choco Truffle Cake (P99.00)
, chocolate cake with a hint of orange drizzled with dark chocolate
The Brazo was delicious and not too sweet. the meringue has the right airiness and crunch to it and the custard was thick, smooth and not too sweet. The caramel cubes on top were like white chocolate in taste.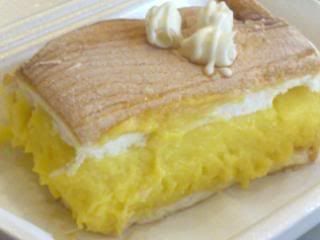 While the Truffle Cake was also delicious, like Royce's truffle orange . Very thick chocolate infused with orange that smoothly melts in your mouth.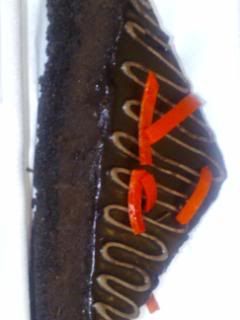 Happy Eating!
GREENWICH
Rufino, Makati City