I don't know if it's a typo error or not, that it's triple and not tripple. Anyways, it has layers of chocolate mousse and chocolate cake covered with cream and ganache.
TRIPPLE CHOCOLATE CAKE P125.00
Personally I don't like it, because all I can taste was sweetness and none of the chocolate.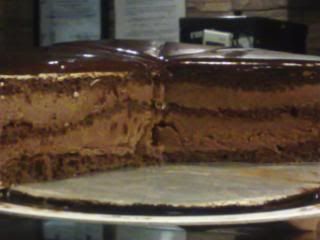 Happy Eating!