Almond meringue layered with custard filling and topped with shaved almond nuts and fresh strawberries.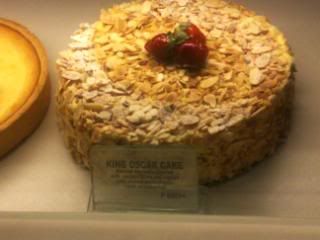 The meringue in it were a mixture of a sugar meringue and an egg white meringue. It has the subtle airiness of the egg white meringue and the crunch of a sugar meringue. While the custard in between were different from the usual custard (in a brazo de mercedes and in cream puffs) but very delicious. They were not too sweet but very rich in taste and texture. The cake also has generous amount of almond nuts that cut whatever cloyingness you may feel (if there's any, none in my case).
My husband, who finds it absurd to spend too much on food especially on cakes/desserts, wants this cake for his birthday this December.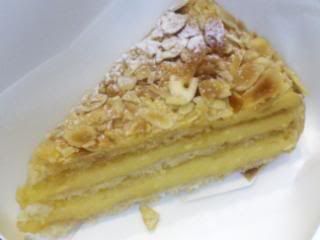 It's no wonder that it's one of the 20 YUMMIEST CAKES according to the Inquirer. It is fit for a king, even to the king of my heart (super cheesy :-) )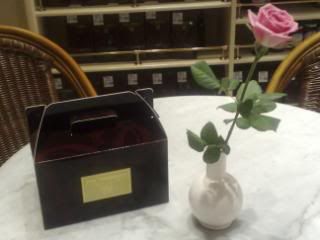 Happy Eating!
MANILA PENINSULA
Makati City