I have tried a lot from their shop already and almost all I liked. I was in a generous mood that particular Friday, buying from almost every booth in Powerplant Mall's Baker Dozen.
Out of all I have tasted from Kitchen's Best that afternoon I particularly liked their
Food for The Gods
that I bought a box of 14 of it for
P280.00
A staff repeatedly asked me if I was absolutely sure of my choice, that why don't I just get the Choco Fudge or the Peanut Butter instead, both their best sellers. She let me taste it again and again and again just to make sure that I am positive with my order.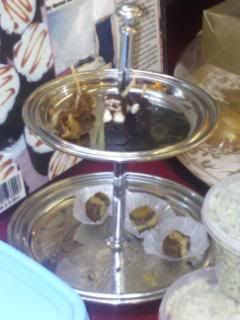 I should have listened to her and see it as a caveat of things to come.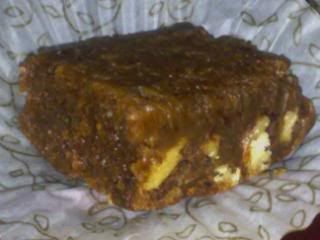 Back at home, just when I prepped myself for a relaxing day of movie and sweets, I was disappointed by my choice of food for the Gods. It smelled and tasted old and stale. Who would enjoy that? My P280.00 down the drain.
Happy Eating!
KITCHEN'S BEST
Baker's Dozen
Powerplant Mall, Makati City