Still in Mega Atrium, after lunch of fish scallopini at Eat and Go I had my dessert/s at another restaurant,
Amici
.
I ordered
Nocciola Gateau (P75.00/slice)
, alternating layers of hazelnut cream, chocolate and meringue finished with cocoa dusting.
It was like a sansrival with the crunchy meringue but the taste was purely of Nutella.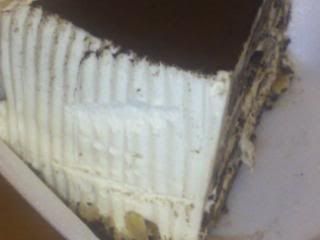 Buttercream tends to make me cringe, a lot of it that is. That's the reason why I removed almost 4/6 of the buttercream in
Goldilocks Choco Sansrival
.
It was a good thing that in Amici's Nocciola the buttercream was replaced with hazelnut cream and who wouldn't love a lot of that?
Compared to buttercream, the hazelnut cream was not that nauseatingly-rich plus the hazelnut flavor was very prominent, like eating
Nutella
spread.
I also had the
Pistaccioccolato (P65.00/slice
), layers of chocolate sponge cake, pistachio cream, cream and chocolate ganache.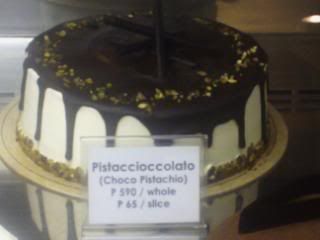 It was delicious. The sponge cake was moist, the pistachio cream tasted like BTIC's pistachio and when you forget that it is a pistachio cake the pistachio nuts at the top and bottom will remind you.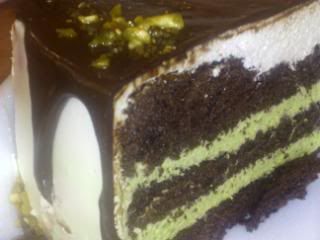 Happy Eating!

AMICI
Mega Atrium, Mandaluyong City