Are from Chef d'Angelo's.
I really love their fries. I don't eat it alone or with ketchup or mayo, I always eat it with their ranch dressing.
It is my constant order in Chef. I order anything with fries but my usual order is their Sampler 2 (chicken, pizza and fries with ranch).
Just recently I ordered Solo Fries with Ranch Dressing (FRIES P50.00 + RANCH P17.00)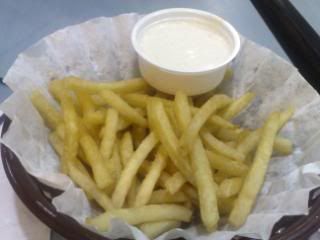 Their fries were eternally crispy and salty, and heaven when dipped on their ranch dressing.

Happy Eating!