My friend gave me a box of sweets that she bought from Germany. She said that it is her favorite and she wanted me to try it.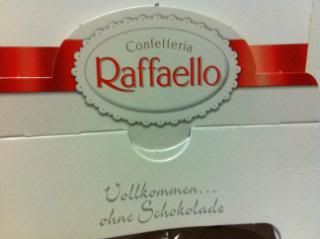 Well, I also like it. I like the coconut flakes enveloping the round coconut wafer. I also like the almonds inside, but not the soft cream and the wafer.
BTW, it is also manufactured by the Italian company Ferrero SpA. The same people behind Ferrero Rocher. And come to think of it, the Confetteria has the same look as the Ferrero Rocher.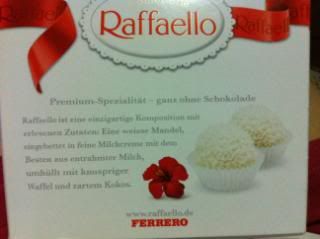 Happy Eating!