I was out almost every day this month, so for another Sunday out with my family we dined again at Mongkok in Glorietta 5. We changed our orders now from before, except for the
Fookien Rice
.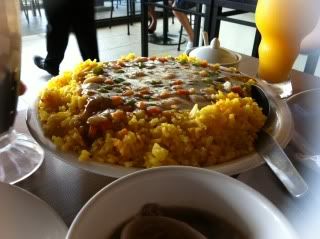 This time we had their
Beef and Egg Soup
- mild taste and the tofu reminded me of taho, the soup was also slightly sweet,
Roasted Duck
- has a smoky flavor,
Pata Tim
- my family said this tasted okay,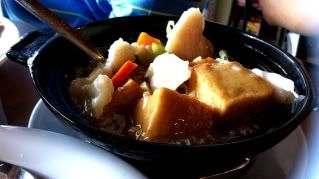 Fish Fillet Beancurd Pot
- well seasoned, good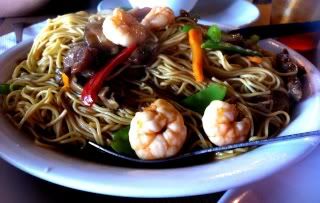 Seafood Fried Pancit
- tasted okay, used thin noodles, like the noodles used by Tokyo Cafe in their Shrimp Pasta.
We also wanted to order their Taro in Coconut Milk, Buco Pandan and Mais Con Yielo for dessert but they were not available, so we just had
Buchi
. They were big, tasty, cute, chewy and oily.
Happy Eating!
MONGKOK
Glorietta 5
Ayala Center, Makati City