I went out with a friend last Thursday. When he asked me where I wanted to eat, I said anywhere, just as long as they have fries.
He chose
Bistro Ravioli
.
For starters we had
Caesar Salad
.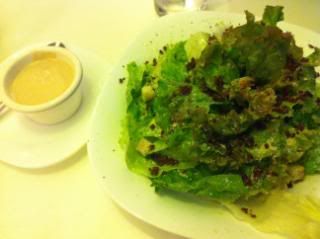 The lettuce and dressing were okay. The bacon bits were just too hard that they can be mistaken for pebbles :-)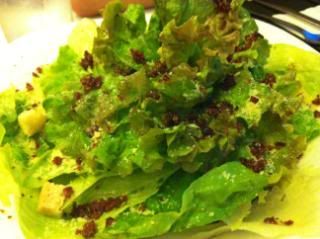 Since they are named Bistro Ravioli, we thought they must sell good raviolis too, that we had their
Spinach and Feta Ravioli
, their bestseller, we were told.
The sauce and filling were nice, the ravioli dough were just too chewy/rubbery. They can't compare to CPK's Mushroom Ravioli.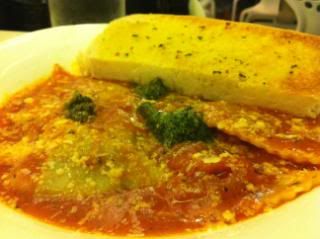 We had
Herb Chicken
next.
They were served with fries.
Both the chicken and fries were too oily, that I told my friend, we could have a better deal of chicken and fries at Jollibee or at Chef d'Angelo's Sampler 2. But I guess we'll never know unless we try.
Happy Eating!
BISTRO RAVIOLI
Robinsons Place Manila