Went back at
Swensen's
, but with my husband this time. He loves ice cream, so I brought him here.
We had
Fondue For 2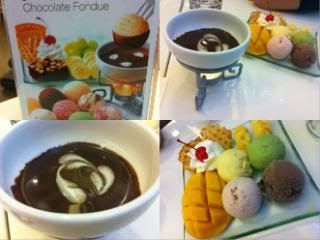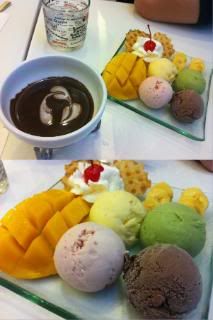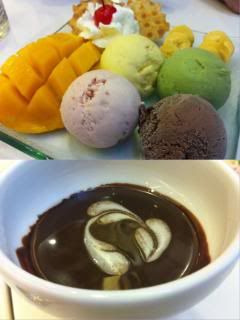 - green tea, chocolate, strawberry and almond ice cream, with mango, banana and wafer
We didn't use the chocolate fondue that much as we already like the ice cream without the melted chocolate.
and
Nutty Crispy Tower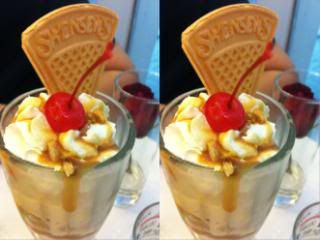 I like the nutty tower more as it has nuts, crunchy chocolate and cereals. I just changed the mocha almond fudge to chocolate chip and retained the macadamia nut.
My husband wanted to order more but I told him he should try from other shops first. I told you, he loves ice cream.
Happy Eating!
SWENSEN'S
Mall of Asia