A friend suggested that I try Fish & Co's Just For Me Fish and Chips. I have already tried it and their New York Fish and Chips, but the regular size. She said that it was affordable and filling when I was doubting its size.
So when we met up for dinner we ordered one each of the Just For Me Fish and Chips and shared on their Prawns Fettuccini in Home Made Chili Cream Sauce (P535.00)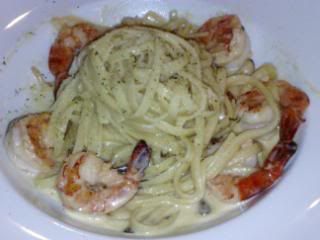 - Fettuccini tossed with tiger prawns in homemade chili cream sauce
I found the Prawns Fettuccini so expensive. The sauce too wasn't able to coat the entire pasta dish so it wasn't that tasty. But it did have enough prawns in it which were cooked evenly. Still, I prefer CPK's Garlic Cream Pasta and Mushroom Ravioli over it.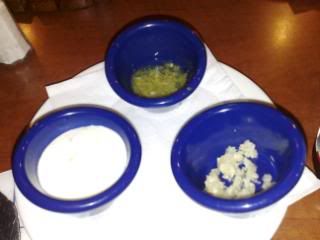 I don't have any problem nor complaint with their Just For Me Fish and Chips though. They were indeed affordable and filling for one. It was a blessing that they thought of offering their Fish and Chips in this size and price, especially to solo diners.
Happy Eating!