I like Mario Batali. I regularly watch Mario Batali in Molto Mario before on the Food Network/Lifestyle Network, and now in Spain: On The Road Again on the Asian Food Channel. So it was expected that I visited his restaurant in Marina Bay Sands when I went to Singapore. I also always cheer for him in Iron Chef. It was hard as I also like Bobby Flay and Wolfgang. But if ever I come to the States and can only eat at one place, I'll choose Mario's restaurant.
I read on a certain blog that their mushroom pizza was to die for, so that was what I ordered plus their meatballs.
The restaurant was packed, considering that it was already 130PM. So it was a good thing that I made a reservation the night before or else we'll be sitting in the bar, which was not a comfortable place to sit and eat.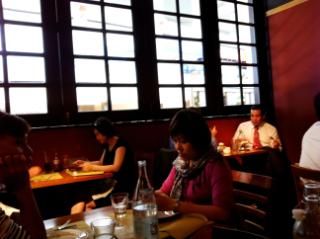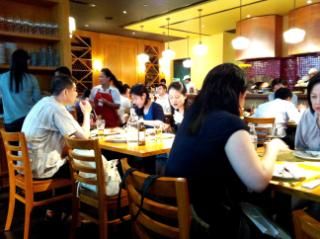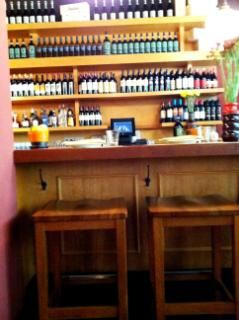 There was already a set-up table waiting for us when we arrived.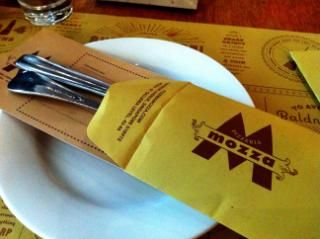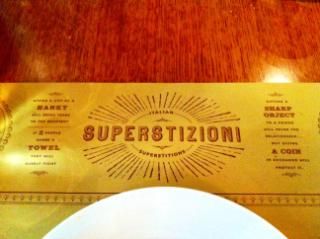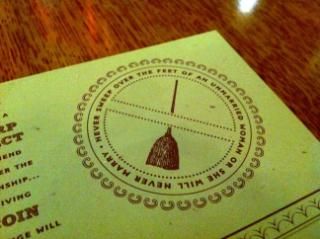 Complimentary Parmesan Crisps were given.
They were different as they were crunchy and spiced with herbs.
Next came the
Meatballs al Forno (S$26)
, which was from the appetizer menu and their dish of the day (Thursday).
The size was just enough for two.
I like the meatballs, they were very tasty, but I don't like the toast on top. I found them very crunchy and redundant of the free parmesan crisps. Something soft or thinner like a tortilla was a better replacement or something with a different taste.
Last came the mushroom pizza or the
Funghi Misti, Fontina, Taleggio & Thyme (S$25)
. It was very cloying and the taste of the crust was redundant of the parmesan crisps and the toast on the al forno. The crust was very crunchy too, unlike CPK's soft, chewy and sweet crust. Mozza's crust was crispy, bitter (a lot of burnt parts) and a little bland. And the assortment of mushrooms on it were bland too. I think it needs some cream, a lot of seasonings and cheese. As I was too cloyed that I thought I would barf, I stopped with just a slice. I should have ordered something else, like the sausage something. A deviation in taste. Something salty, spicy and sweet to break the blandness, just something else.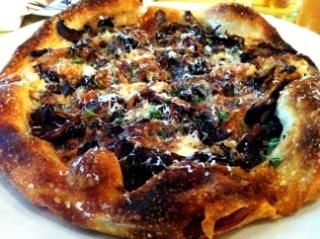 I was contemplating of having dessert there but after being cloyed by the pizza, I felt that I needed a break and a lot of walk. Maybe next time I'll order another pizza or pasta and a dessert. Even with my not-so-good experience with my orders I'm still willing to give Mozza endless chances for redemption, that's how much I like Mario Batali.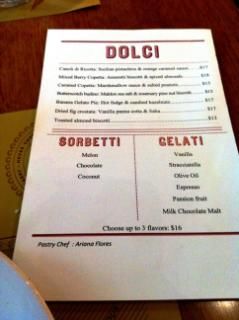 Happy Eating!
PIZZERIA MOZZA
B1-42-46, Galleria Level
The Shoppes at Marina Bay Sands
(Across from Theater)
+65 6688 8522
Last Reservation at 10:45pm