I saw this in Makati Med and decided to buy a container to try.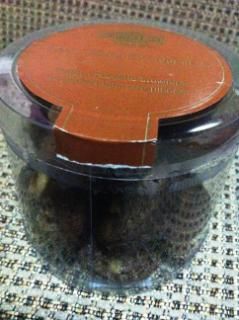 It can be just one bite for my husband, for me it was a couple of small bites.
The brownies weren't as good as Mrs Fields. In fact, you can't even taste the chocolate. They just taste like sugar. But they have lots of walnut bits in every piece. I wouldn't buy one again though.
Happy Eating!