I was supposed to go to Nolita in Bonifacio High Street, but since it was already late when I finished my check-up in Makati Med. I just had my late dinner somewhere near. I chose
Tutto Domani
, which was just across Greenbelt.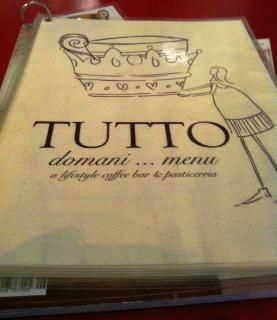 I looked at their menu and liked the
Power Meal Platter 2
.
It has a pasta of your choice, Tortini del Manzo Sandwich (Angus Beef Patty), dessert of the day and house iced tea, all for P350.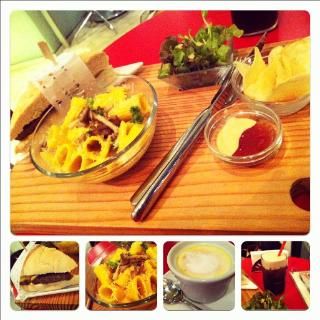 For my pasta, I chose Saffron Cream Sauce with Smoked Salmon garnished with Mushroom and Truffle Sea Salt in Rigatoni Noodles. Dessert of the day was Crepe Samurai (Mango Crepe). But Chef Anthony said I can opt to have their Chocolate Irish Brownie instead. But when I asked him which of the two was the best, he said the Crepe Samurai, so that was what I picked.
The house iced tea was served first. It was a blended iced tea, evident on the froth on top. It was good but was very, very, very sweet.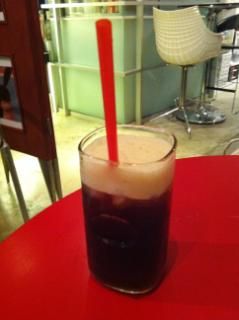 Then came the platter on a wooden board.
The pasta and sandwich came with mixed green salad, that was fresh, crisp and good, and chips with ketchup and blue cheese dip. The chips were also crisp and good.
I didn't smell the truffle in the pasta, maybe because they used truffle sea salt and not truffle oil.
The rigatoni was not al dente, it was still a little bit hard. While the sauce doesn't have that umami taste. It was just plain salty, but it was creamy and cheesy. The dish also has just a few bits of salmon, as in less than five very tiny bits.
The Angus beef patty was not juicy, but it was thick, so was the bread. But overall, with the condiments and all, it was a tasty and very filling sandwich.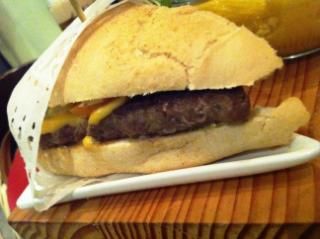 And last came the dessert, the
Crepe Samurai
.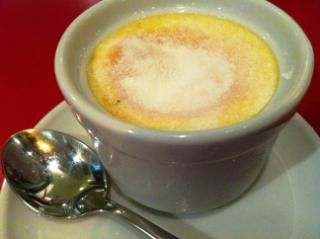 It was also very sweet, with the custard/cream looking like a beaten egg, while the mangoes were too sour.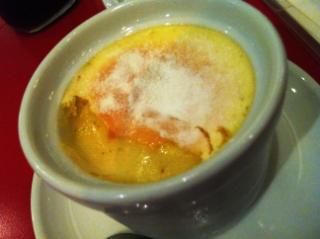 Did I enjoy my dinner. Surprisingly, yes. Though they weren't the best, they were still able to satiate me. I also like that it was a complete meal already, that I didn't feel the need to go somewhere else after to have my other cravings fixed.
But since I always buy something for midnight snack, I bought 2 orders of assorted
Crounds
to go. An order has 4 pieces.
Crounds are pancake balls with fillings. I were told they used the same batter as their crepe.
For sweets I had chocolate hazelnut with caramel dip, and peanut butter with jelly dip. For my savory I had the chorizo and cheese and the 3 cheese (cheddar, quickmelt and cream cheese).
*this is their take-out container for crounds
Among the four, I like the peanut butter without the jelly the most.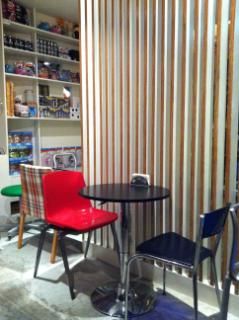 Happy Eating!
TUTTO DOMANI
New World Hotel
Esperanza St., corner Makati Avenue
Makati City