I have tried their Supermoist and Baked Cheesecake, but that was before, when their serving size was still big.
After my
CPK White Pizza
dinner, I was to have dessert, and they were the first cafe I saw.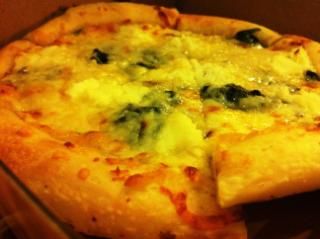 When I asked what their bestseller was aside from the Supermoist and Baked Cheesecake, both servers said, Le Royale. That it sells more than the Supermoist and Baked Cheesecake.
Upon hearing that, and also that that was really the one I wanted to eat as I am a chocoholic, I ordered 2 of it to go (as I still need to go to a lot of shops, and it's just 30 minutes to closing).
At home, after having a snack of pizza, I tried a piece of
Le Royale
.
It didn't taste as I hope it would. I was disappointed, as a piece cost P250, and I bought two. What a waste of money it was.
Happy Eating!