I wanted something with thick-cut fries that I went to Marciano's to look for what's good to eat that's with fries. Choices were chili dog, tuna, burger and chicken. But upon looking at their descriptions, they don't seem that good. Then I remembered that Papa John's has Potato Wedges.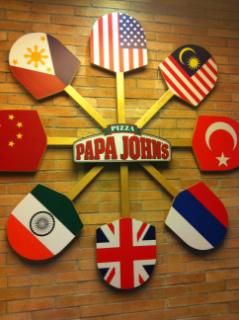 I wanted to order my favorite Chicken and Mushroom Calzone and Potato Wedges, but I decided to try other items. I have been at Papa John's more than four times already, but I haven't tried their other products yet, except the Calzone and Cheese Sticks.
I wanted the Chicken Strips and Potato Wedges but that would be too salty a pair, that I ordered their Carbonara and Bread Sticks instead. I ordered Bread Sticks as they don't serve garlic bread with their pasta.
After 15 minutes the pasta was served. It was kinda bland that I asked for Parmesan cheese. But after a lot of sprinkling it was still bland that I just waited for my Bread Sticks.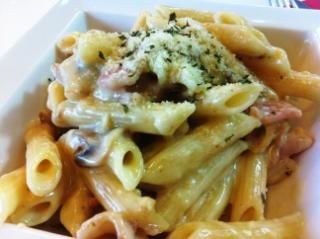 After another 10 minutes the Bread Sticks were served. They were over baked, with some bitter parts, but the rest were soft and buttery.
Overall, I was disappointed with my pasta order, that I kept on thinking I should have eaten at CPK instead, my go-to pasta and pizza place, or had my usual Chicken and Mushroom Calzone.
Happy Eating!