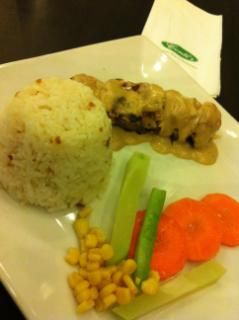 Chicken stuffed with spinach and caramelized onions. Served with buttered vegetables and garlic rice or saffron mushroom risotto.
I chose garlic rice.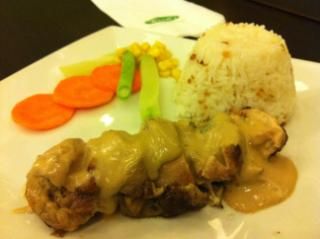 The carrots were too hard to eat, and the beans were still with strings. The chicken with the fillings, gravy sauce and garlic rice though were all good, that I polished them all in a few minutes. Or was it because I was very hungry? Either way, I left full and satisfied.
Happy Eating!