After our Pepper Lunch meal and a lot of shopping, it was now time for dinner.
I wanted her to try Yabu, but since it is not yet open in Mall of Asia, we just went to another Japanese restaurant,
Kimono Ken
.
My friend wanted
Gyoza
and
Kakiage
, I just added
Chicken Cheese Roll
, Gohan and
Green Mango Shake
.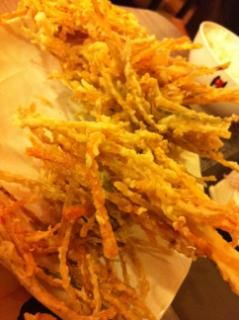 After our first bite of the Chicken and Kakiage, we both agreed that the oil they used was already old and needs changing. In short, we didn't like our orders and left the restaurant with most of our orders still untouched.
Happy Eating!