After Seattle's Best and Tutto Domani, I still bought some more food for my midnight snack.
I bought a piece each of Dark Chocolate Doughnut, Chocolate Croissant and Chocolate Muffin at Sinfully by Shangri-la. I also wanted to buy Desire, which was their 2nd bestseller cake, made with dark chocolate mousse, creme brulee filling and praline crust, but unfortunately, it was not available that time.
The
Dark Chocolate
was a jumbo doughnut. I like the chocolate used, as it was evident they used something of high-quality. Come to think of it, I like all the chocolates I bought from Shangri-la, except the chocolate muffin, but the chocolate chips in it I also like.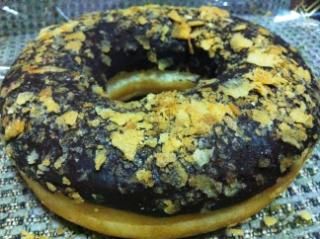 While the
Chocolate Croissant
was one of the best chocolate croissants I've tried.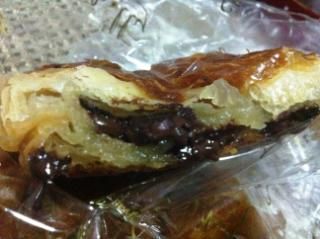 Happy Eating!