Since we'll be spending the whole afternoon with my sister, my husband and I waited for her at our hotel. When she arrived, we went to Boon Tat in Orchard for lunch. Unfortunately though they were closed :-( so we just looked for another place to eat. We did some shopping while looking, and stopped just to have drinks at
Gong Cha
.
I had
Matcha
while my sister had the
Golden Ovaltine
(which is not available in the Phils). I like her order more than mine.
Then we went inside some mall (name I forgot) where I had
Naan with Curry Sauce
, my sister
Naan with Curry Sauce and Sugar
(weird, I know), and my husband, some noodles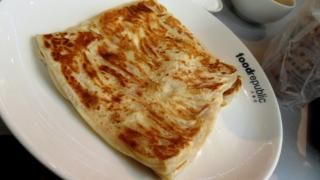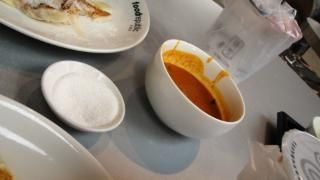 We did some shopping again after, and before we knew it it was already time for dinner.
We chose
Makansutra
near Marina Square.
We had
Stingray with Sambal
Cereal Prawns
Seafood Fried Rice
Mee Goreng
Fried Chicken
and had these for drinks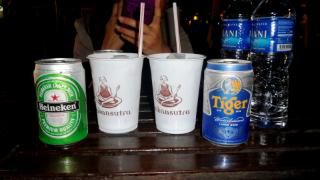 Afterwards, we went to the
Singapore Flyer
as I wanted my husband to try it.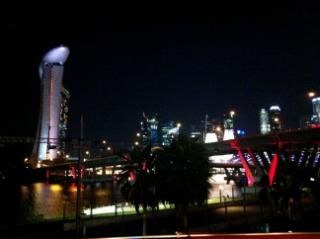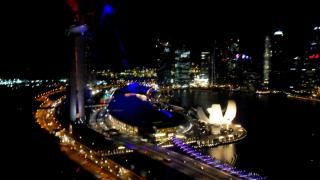 We had to call it a night after that.
Happy Eating!