I don't know how many pizzas I needed to eat to erase the Uno pizza experience on my mind. Just to get a head start, I went over at CPK in Glorietta and ordered my favorite appetizer, the
Tortilla Spring Rolls P255 (two flavors)
. I chose the Baja and Thai Chicken.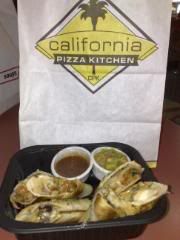 They are flour tortilla rolls, sprinkled with herbs and baked.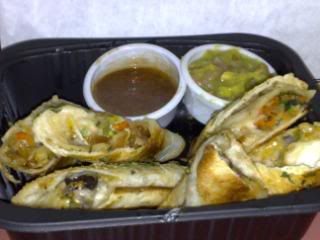 The Baja Chicken has chicken breast, jack & cheddar cheeses, roasted corn, black beans , fire-roasted chillies, red onions & cilantro, topped with parmesan cheese and served with fresh guacamole. While the Thai Chicken has grilled chicken breast, spicy peanut sauce, bean sprouts, green onions, carrots, cilantro and mozzarella cheese. It is served with thai peanut sauce.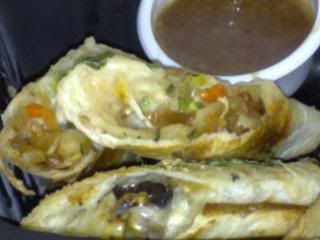 Both spring rolls are very good. With each ingredients complementing the other and the sauces adding another layer of flavor. I also love how sticky the cheeses are in my every bite. I would really love to eat it every week if not every day.
You really can't go wrong with CPK.
Happy Eating!