Every time I'm at the Makati area, I always drop by Gourdo's in Greenbelt 2. I love looking at their stuff, from housewares, canned, bottled and boxed food, and now their fresh and baked goodies.
They now have paninis, pastas, calzones, gelatos, baked pastries and cakes.
For that particular day, I ordered a brownie to try for P50.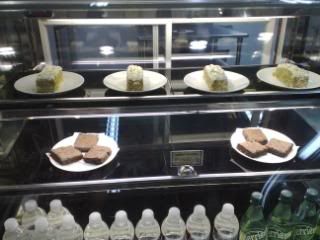 Their brownies are made of dark chocolate ganache, with nuts and drizzled with espresso.
It is very dense, more like eating a dark chocolate bar than a brownie. It also has a strong dark chocolate flavor which I love and with generous helpings of nuts to boot.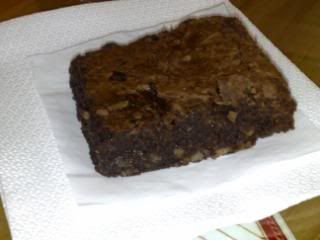 And because of that I went back and bought three more to take home. I might also drop by any day this week to buy some more. I can never have enough of a good thing, make that a good brownie like Gourdo's.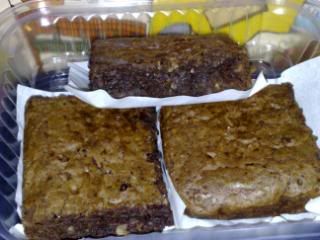 Happy Eating!