Still undecided on where to watch The Mummy, when I came across Chimara at the 4th Level of Greenbelt 3, near the cinemas.
They basically cater to vegetarians, with California Roll, Tuna Wasabi Pita and Meatless Taco on their menus. They also have Tofu Chips, which you can have plain, seasoned or with dips.
In my case, I ordered the seasoned one, of sour cream & chives for P68.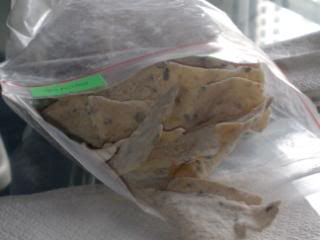 Tofu chips are protein-rich, since they are made of tofu.
They have just the right level of saltiness. They are not as airy as usual chips. They are crispy, dense and good for you.
Happy Eating!