Back again at the Makati area I chanced upon the newly-opened Mom & Tina's Bakery in Perea Street.
I always wanted to try their food but their Brgy Ugong branch was too far that I wasn't able to. Good thing they opened somewhere accessible, like Makati.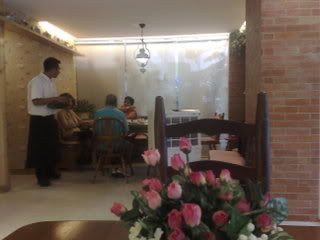 Since they offer a lot of food, from starter to desserts, it was very hard to choose what to try first. After 10 minutes or so of looking at their menu & display cases and talking with their staff, I ordered the
Chicken and Spinach Lasagna P125
and the
Dark Toblerone Walnut Torte P90
.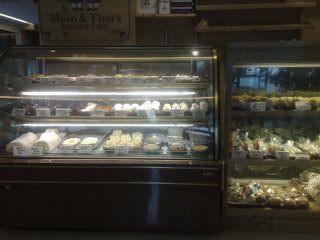 The Chicken and Spinach Lasagna is made of ground chicken cooked in cream sauce, sandwiched in between layers of spinach lasagna noodles. It is served with 2 pieces of Garlic Cheese Roll.
The chicken was so tender, the noodles were cooked al dente and the sauce was creamy and well-seasoned. It was a really good lasagna, the same goodness found in a Greenwich Lasagna. I would definitely order it again.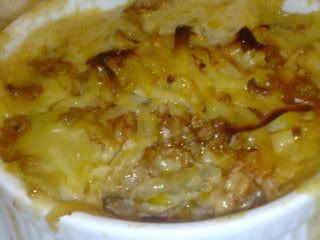 The garlic roll is like a garlic bread but with minimal amount of butter. I would love if it has more butter and a more prominent garlic taste.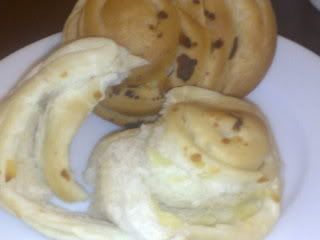 The Dark Toblerone Walnut Torte is served on its original plastic container. It is made up of layers of meringue, chocolate cream, whipped cream, walnut and dark toblerone peaks. It is good for its price though not as good as the Toblerone Torte of Chelsea.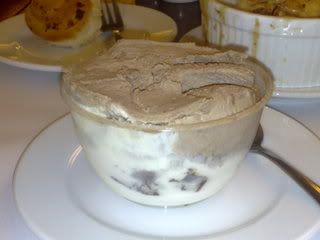 I also bought Bacon and Cheese Roll and Sausage Roll, both at P11 to try at home.
They smelled, looked and tasted like freshly baked pugon pandesal with fillings. Of the two, the sausage has more filling but the bacon and cheese tasted better.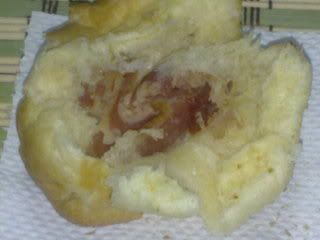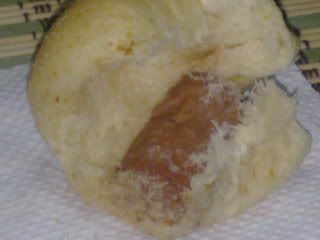 Overall, the place is cozy & clean, the staff are friendly and accommodating, the service is fast and the food is more than good. I would definitely come back to try their other dishes.
Happy Eating!
MOM AND TINA'S BAKERY CAFE
G/F Tropical Palms Condo
103 Dela Rosa St. San Lorenzo Village
Makati City