Here are my new finds from the Salcedo Market:
Tita Ope's Fresh Milk Bread Pudding P60/slice
I have always wanted to try their bread pudding. Being a bread pudding fanatic + the fact that I have tried and liked all that I have purchased from them from before (lasagna, brazo de Mercedes and choco cupcake) . And I can say that their bread pudding didn't disappoint.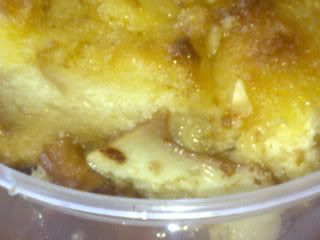 Theirs is better than Tita Moning's and in the same league as Polly's sans the rum sauce.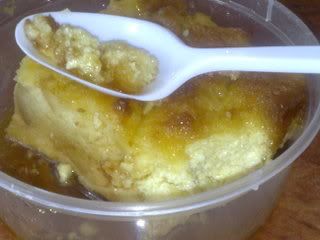 It is a cross between a bread pudding and a leche flan. It has the consistency of a leche flan but with the random interjection of crunch that's in a bread pudding or a denser version of a leche flan.
The caramel sauce added sweetness to the creamy pudding.
Pamangan's Chicken Ala King P30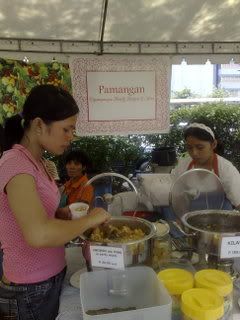 Another find from the salcedo market.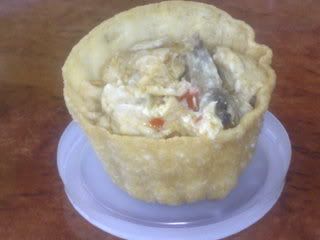 Chunks of chicken with cream, pimiento and mushrooms on a pastry shell.
Their version of chicken ala king was very delicious and perfectly-seasoned. The pastry shell cuts the creaminess of the chicken ala king.
An order is a cup full. It may look few but it is very filling.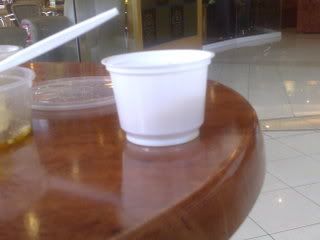 Dessert Du Jour's Tres Leches Cake P70
They said that their best seller is their stacked of thin crepes with fillings, like the Millegfolie of Pepato. I wasn't able to taste it since it was already sold-out when I arrived =( So I settled for the next best thing, the Tres Leches Cake.
It is a moist sponge cake soaked in 3 kinds of milk.
It may be weird eating it at first, like when you leave a bread in a cup of milk then eating it when it is already soggy and then drinking the cup of milk after, since the cake was swimming in milk sauce.
But when you get over it you'll definitely like it like I did. The cake was creamy, soft and delicious.
I liked all that I have purchased from the salcedo market and would definitely buy them again.
Happy Eating!