From this week's
Baker's Dozen
, I discovered another offering from
Mary Grace
, their
Black Velvet Cake
.
Last week they introduced the Mango Bene (similar to Conti's Mango Bravo in taste) and Almond Mousse (like a chocolate mousse).
The Black Velvet is their take on the popular Red Velvet Cake. Instead of using food coloring, they used dark chocolate in their cake, which I thought to be a better way.
Christina's Kitchen also introduced this week their
Vienna Torte P130
.
A cross between a sponge cake and a butter cake, with milk and nuts or a creamier version of butter cake.
This was good. It tasted like it has white chocolate in it (but doesn't), which made me like it more.
From Joyce's, I discovered the
Chewy Cashew Butterscotch Bar P13
.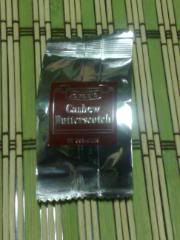 They reminded me of the cashew balls sold in supermarkets and specialty shops in taste. Since I like
the cashew balls, I definitely like this one too.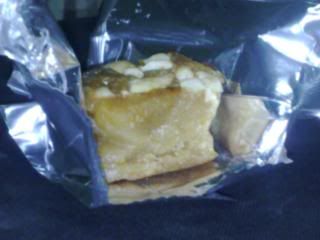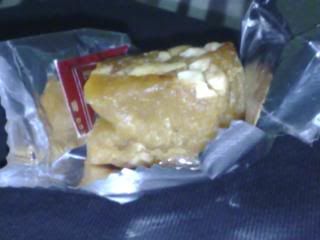 Happy Eating!