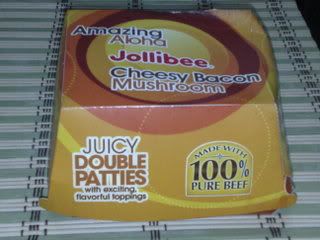 I can't remember the last time I had the
Amazing Aloha P82
of Jollibee. Back then, it only has pineapple, lettuce and cheese.
Now, Jollibee's Amazing Aloha has 2 beef patties, lettuce, pineapple, bacon and melted cheese.
I like it. It's cheesy, salty and sweet.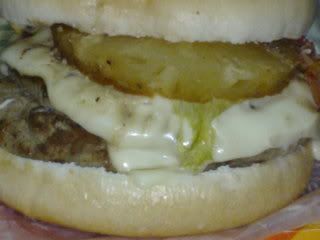 Another from Jollibee is the
Jolly Spaghetti
.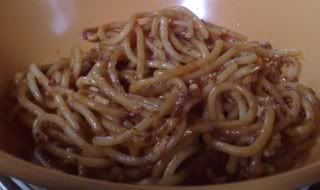 Their version is my favorite spaghetti. It's sad that they removed the Party Spaghetti on their menu. I remembered last year, when we often order it for delivery and take-out.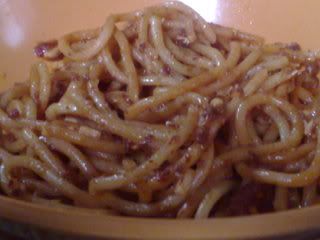 This is how I want my spaghetti, sweet and with lots of sausage and ham.
And for dessert,
Black Forest Sundae P35
, another new item from Jollibee.
Soft-serve vanilla ice cream with brownie bits, drizzled with chocolate syrup and finished with a cherry on top.
No prominent liqueur taste like that of a black forest cake. No similarity with the cake except from the cherry on top. Still it is good, especially the brownie bits.
Happy Eating!