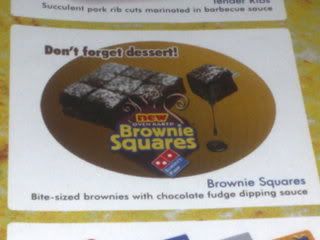 Chocolate brownie with chocolate dip for only P85.
It is moist and gooey. But since I had it to go, they wrapped it in foil just after baking, thus making the brownie sticked to the foil. Still, I was able to enjoy it.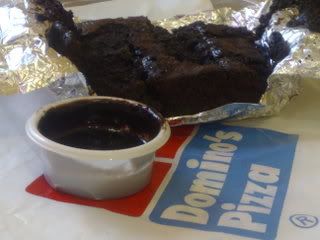 I love its crunchy sides and top. I just find the chocolate dip too sweet.
Happy Eating!