Good thing that Kitchen's Best brought a lot of their
mini Banana Toffee Pie P85
at the Baker's Dozen. After almost a year of just dreaming about it, I got to try it at last.
Layers of banana, cream, chocolate and toffee on an oreo cookie crust and drizzled with caramel.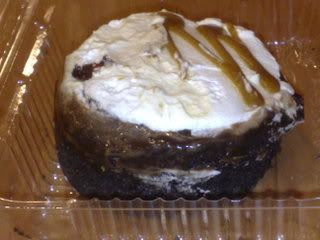 I can say that I'm a little bit disappointed with the taste of the pie. It wasn't as strong as I hoped it would be. Starbucks' version is better than theirs.
Happy Eating!