Before my HK/Macau trip, I did some last minute shopping and errands. I also dined at Baker's Passion solo.
That night I ordered the
Five-Cheese Panini P118 and the Panizza P195
.
Panizza is strips of prosciutto pizza, rolled, with arugula leaves (but just lettuce that night) and served with balsamic vinaigrette.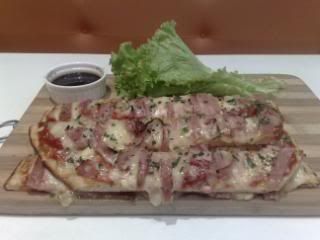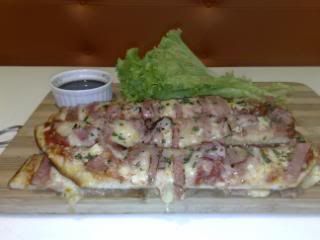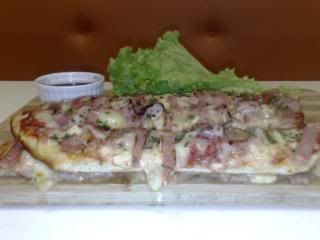 The Panizza was very good. Mix of sweet and sour from the balsamic, slight bitterness from the lettuce, saltiness of the prosciutto, tartness of the cheese and crunch from the dough.
It has a chewy but thin and crunchy crust with lean prosciutto. And I love how sweet and tangy the balsamic was.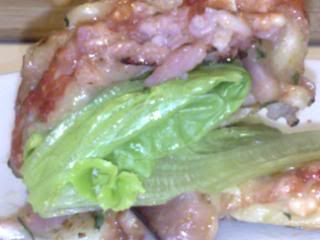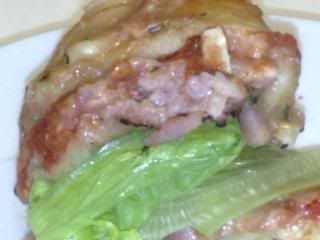 It was hard eating it rolled, 'coz it opens up fast + it's big for a single bite.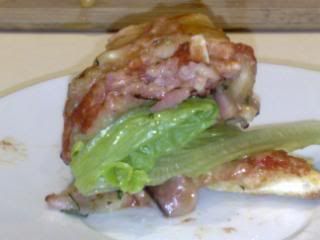 The Five-Cheese Panini has white cheese, mozzarella, cheddar, gouda and parmesan. It is served with a few pieces of thick-cut fries.
The prominent cheddar taste/sharpness of the cheddar overpowered the other cheeses.
From the cheeses, my favourite was the white cheese. It was creamy and foamy.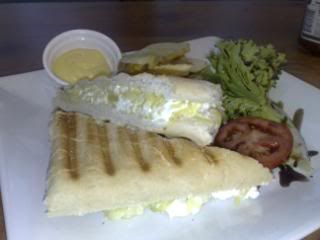 I like the white cheese oozing from the sides, as well as the rosemary foccacia used, which added an herby taste to the sandwich. I wasn't able to taste the saltiness of the parmesan nor the mozzarella, but was able to see the "cheese floss" effect of it.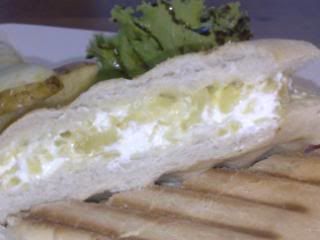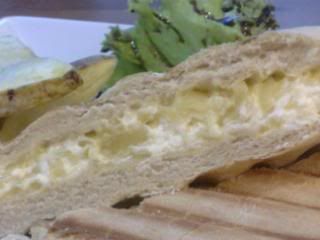 The thick-cut fries were perfectly-seasoned, complemented by the mayo-mustard dip.
I also like the mini salad (lettuce and tomatoes) it was served with and most especially the balsamic vinaigrette that was tangy and sweet at the same time.
Who knew that they also serve great-tasting meals. I would definitely go back to try their Bouillabaise and Cheesy Potatoes and may be their other paninis and pastas.
Happy Eating!BAKER'S PASSION
2nd Flr. Robinsons Place Ermita