Chocolate cake topped with Belgian chocolate ganache for just P42 or 3 for 125.
Though not as moist and gooey as Polly's, it is still better than Hungry Pac's version.
A good alternative when you can't have Polly's Chocolate Cake.
Btw, they also sell cakes in Perfection (rich belgian chocolate cake with butterscotch filling), Midnight (bitter, dark chocolate) and Hazelnut Praline flavors, that come in designer boxes.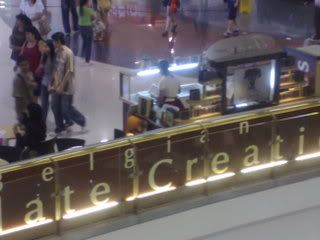 Also available are belgian chocolate crunchies, chocolate beans, dark & milk chocolates and mint & orange sticks.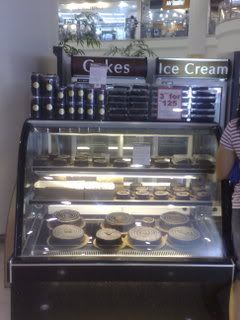 Happy Eating!
THEOBROMA
Midtown Wing,
Robinsons Place Manila