I was already too full from dinner that I was not thinking of dessert. But I was easily swayed when I saw Marta's Cake inside Greenbelt 5.
There were a lot to choose from. Cupcakes, cakes and bars. But my eyes were fixed on their Oreo Brownies and Revel Bar, I then added the Mint Brownie in my order just for fun.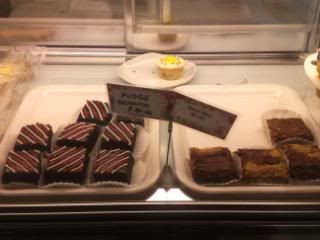 I personally don't like mint with chocolates or in my dessert. I always associate it with chewing gum and toothpaste and not desserts.
In Marta's, the mint overpowered the taste of the chocolate in the brownie. But it was still fudgy.
I like that the Revel Bar was not that sweet. I like how it tasted but not its texture. It wasn't chewy at all, it was rock-hard.
The Oreo Brownie was a melange of almost everything that I love, Oreo, milk chocolate, white chocolate and nuts in a brownie.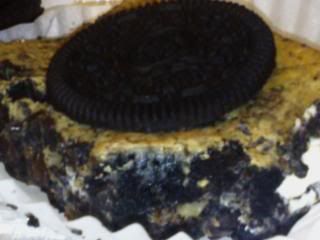 I don't know what to expect but with all my favorites in it, I'm more than satisfied.
Happy Eating!