As my "theater snack" for Alice in Wonderland (good in digital 3D ☺), I bought 2 regular yogurt with different toppings from White Hat in Mall of Asia.
One was with blueberries and cheesecake and the other with cherries and oreos (both were recommendations from the staff) at P120 each (P85 for a regular cup yogurt + P35 for 2 toppings = P120)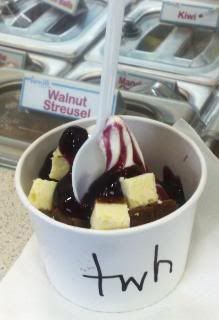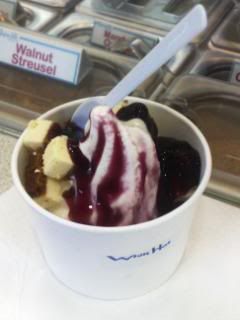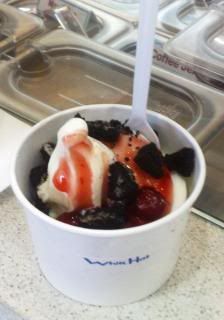 My favorite is the blueberries and cheesecake combination. Aside from you get more out of your buck, the combination just worked for me.
Their yogurt though reminded me of Nestle NESVITA Pro-Weight Management Yogurt Drink, the green apple flavor which also happens to be my favorite.
Happy Eating!
THE WHITE HAT
SM Mall of Asia