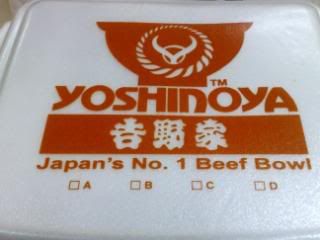 My first taste of Yoshinoya's Gyudon was in HK. I absolutely love how buttery-soft they were. There I had it with Chicken, which was as good.
Back here, I was craving for that taste that I went to their Park Square branch and ordered one of their combo platter to go. I chose the gyudon/tempura combo which comes with rice and side veggies. The gyudon has an accompanying dip of 7 spices and soy sauce and for the tempura, the usual tempura dipping sauce.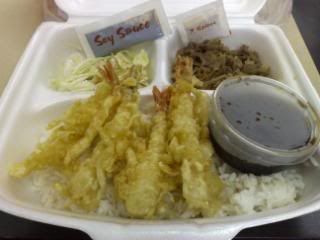 I like that their tempura was not all batter. Theirs was battered just lightly. I was able to enjoy both without having more of the other.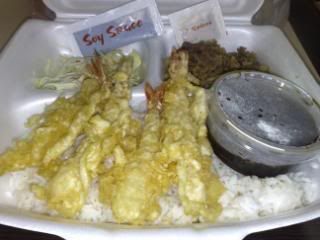 Their platters would definitely satisfy one's craving for Japanese food.
Happy Eating!