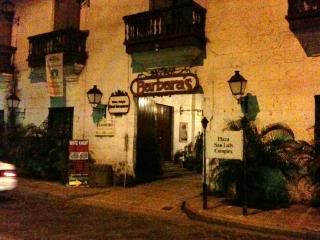 My sister and her Singaporean boyfriend was here on a short vacation. Since she (my sister) wanted her boyfriend, to sort of have.a taste of Filipino food and at the same time learn a little something about our culture, she reserved a whole table for our family at Barbara's in Intramuros, for a dinner buffet with cultural show.
We were the first to arrive at Barbara's that night that we had the buffet table all by ourselves for a good 15 minutes before the other guests started to arrive.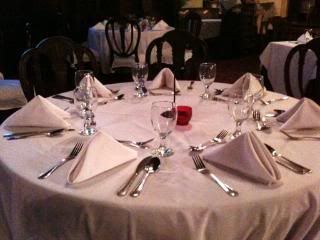 The buffet started at 6PM and the cultural show at 7PM.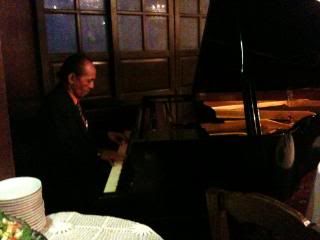 On the table were Filipino favorites like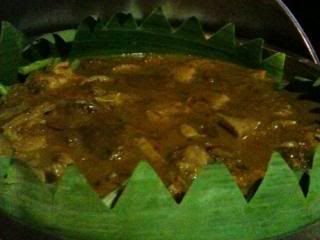 Kare-Kare - thick and peanutty, but mostly beef tripe and none of the beef meat
Laing Espesyal - the saucy type of laing and not the dry type that we usually have at home ( my father was from Bicol, so it's a staple in our house)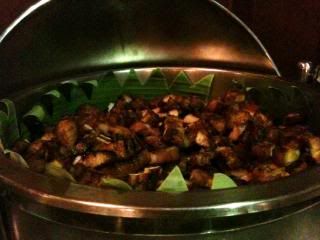 Grilled Liempo - they said it was good, didn't try it though, they also like the dipping sauce it came with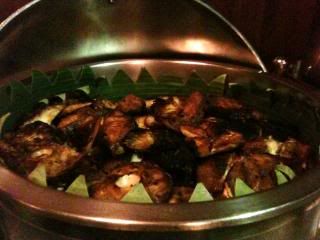 Grilled Bacalao - this was what I had a lot of, and the Laing Espesyal, these two mains were only what my diet can afford
Miki Bihon - plenty of veggie toppings, didn't find any miki though
Pandan Rice - fragrant, fluffy rice
For starters they have Ensaladang Mangga Salad, which was mostly cucumber, that I asked my mother if it was really ensaladang mangga ( green mango salad). Also, The greens used were spicy and bitter.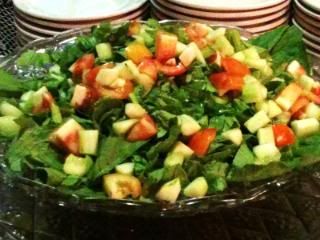 They also have molo soup, which tasted great.
For dessert they have Ginataaang Halo-Halo on cute glasses,
Cassava Bibingka - love the top layer, and Banana Sesame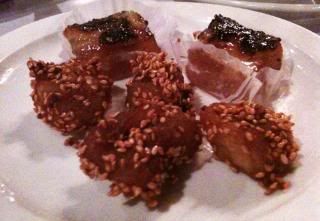 Only lemon water was part of the buffet. If you want juice, soda or iced tea, you'll have to pay extra.
We finished eating just in time for the 7PM show.
First, they put lighted candles on all tables,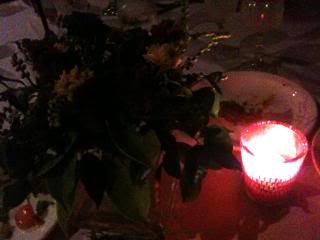 closed almost all of the lights,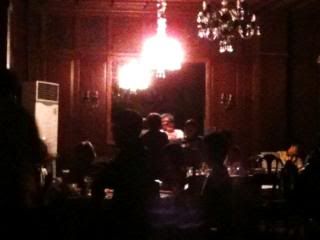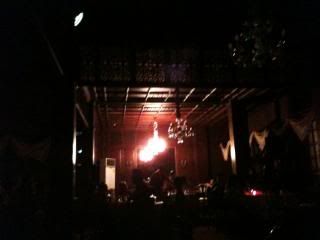 then came the first act/dance.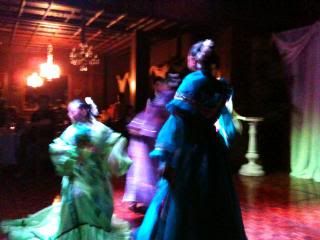 Then another,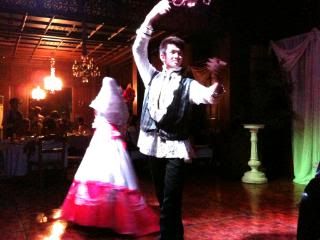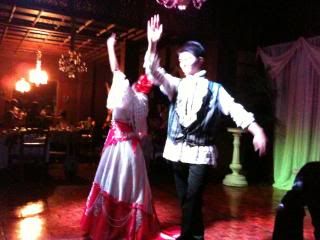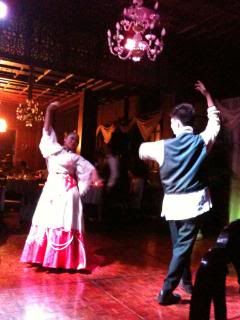 then another,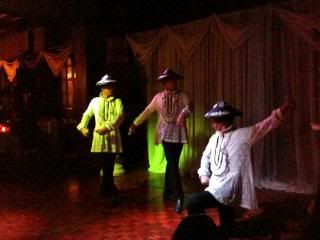 another,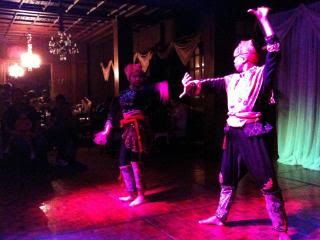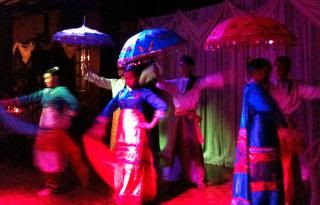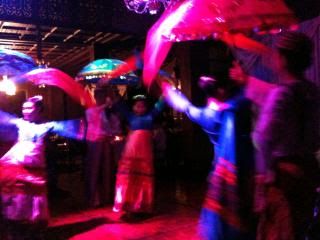 another,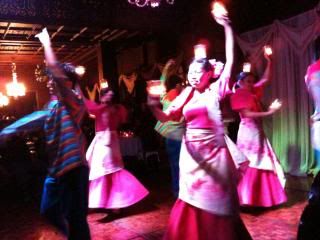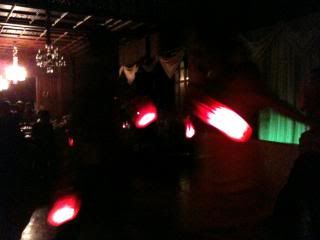 another,
another,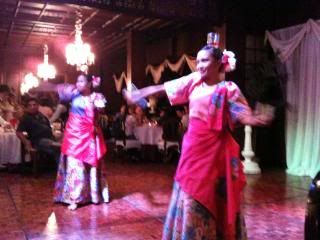 then came the last act.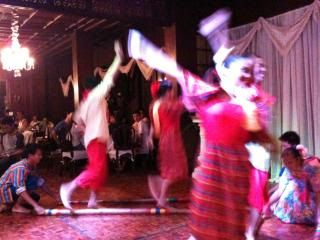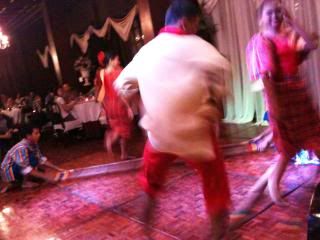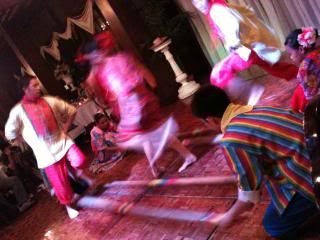 After the performances, they asked for volunteers to dance tinikling (bamboo dance) with the performers, only one volunteered that they randomly selected participants. I was one of the "lucky few" who got chosen. I was laughing when I was asked to join, hesitant too, but accepted it anyways, I stopped over analyzing and just had fun.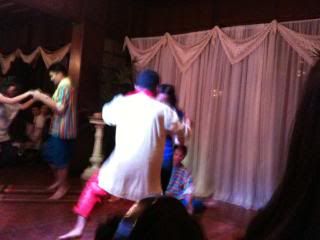 After that sort of mini game, they also called birthday celebrants on stage, gave each one a birthday cake with candles to wish on, while we all sung happy birthday.
Well, in spite of the buffet being limited, we enjoyed, sort of, the cultural show that it came with.
Also, the ambiance of the restaurant, which was grand old world. It was also fun seeing how the generation many, many years before had lived. How elegant, even the furniture were.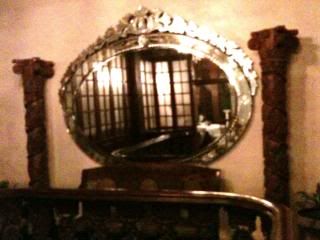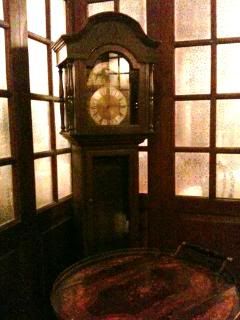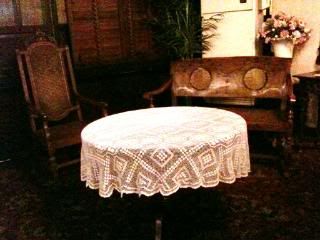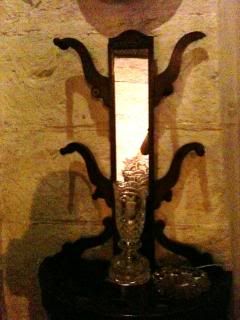 My sister said that Barbara's gave her that ancestral house feeling. That she felt we were just having dinner at our rich great, great, great grandmother's house.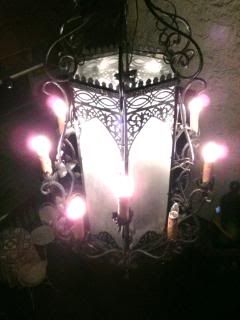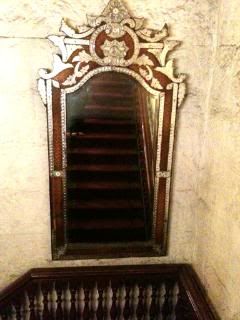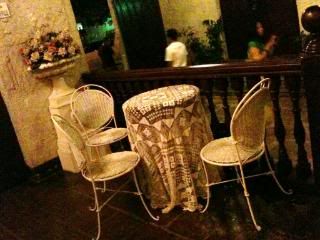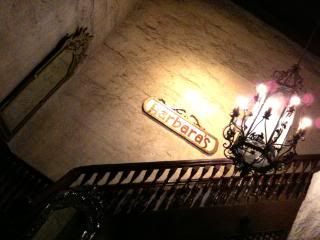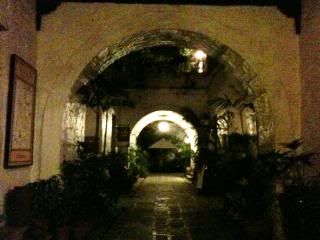 Happy Eating!
BARBARA'S
Plaza San Luis Complex,
General Luna St. Intramuros Manila
Near San Agustin church
Reservations at 527-3893, 527-4086
*6PM, start of dinner buffet, cultural show (Tues-Thurs only) starts at 7PM, and run for an hour.