I bought one because just recently I've watched SJP's (Sarah Jessica Parker) character in Failure to Launch sulked over a package of it, not this cookie though, but over Milano Cookies, also from Pepperidge.
Also because, the only chocolate I can eat for now is white and I love macadamia.
When I opened the package at home, I noticed that although I like how it tasted (white chocolate taste all throughout the cookie ), it was too crispy for me. It was only then too that I saw the small print on the package-
Chocolate Chunk Crispy Cookies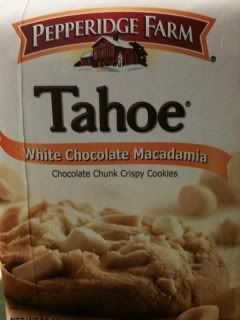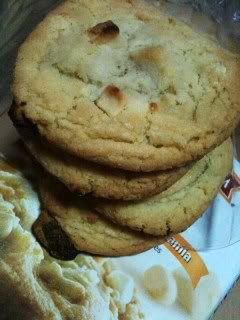 I like mine crispy on the edges but chewy and soft inside/middle, and not all throughout crispy like the White Chocolate Macadamia.
Happy Eating!