As soon as the holy week ended I was back at Power Plant Mall/Rockwell again.
I so wanted to watch Beastly starring Vanessa Hudgens and my crush since Wild Child, Alex Pettyfer.
I was just in time for the 130PM screening, but since I still don't have snacks to eat inside, I chose to watch on the 340PM screening instead.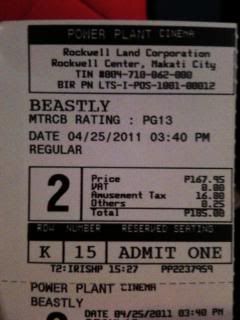 My snacks were my favorites. The Truffle Fries of Bistecca and the Chicken Parmesan Sliders of Astralis. For dessert was the Blueberry Muffin of Santis and for drinks, I was able to sneak-in a bottle of Perrier Lemon.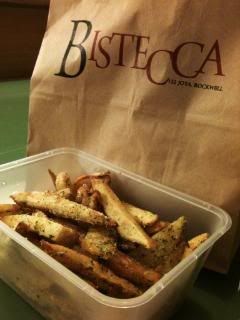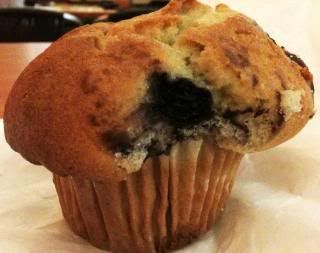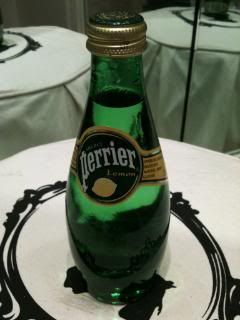 La dolce vita!
After the movie I had a snack again of another favorite, Sango's Maccha Azuki Cornflake Shake.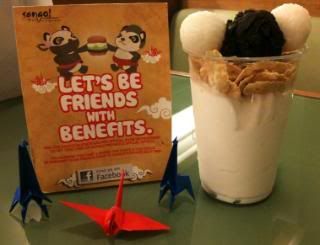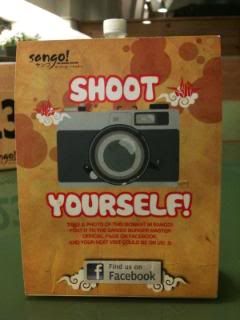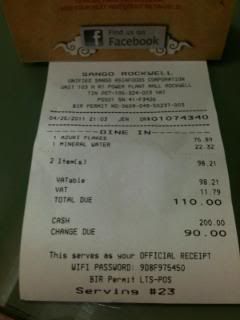 ***written on the receipt was the wi-fi password
Happy Eating!