I was supposed to go to the Weekend Bakers' Dozen of Power Plant mall and at the Forever 21 sale in Megamall, after getting my phone at Nokia Glorietta, but decided to stay because of the traffic that I had to brave thru, and I was really hungry I thought I would pass out.
So when I can no longer take it inside Forever 21 in SM Makati, I went outside and was greeted by the number of booths/sellers on the aisle of SM Makati. Some sell savory dishes while others sell sweets.
I had free samples of the Pichi-Pichi and Sapin Sapin of Dolor's Kakanin, and Food for the Gods of FMK.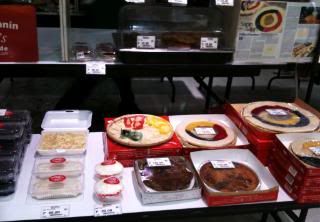 But I bought something else.
I first bought one each of the Sunflower Oaties, Lemon Dream Oat Bar and Dark Chocolate Chips Cookie (for my mother) of FMK and White Chocolate Oatmeal Bar and White Chocolate Cookie of Crukitchen.
I ate the White Chocolate Oatmeal Bar of Crukitchen on my way to Greenbelt 5, but had to turn around because I wanted to buy more, as in 10 bars more, just for that day.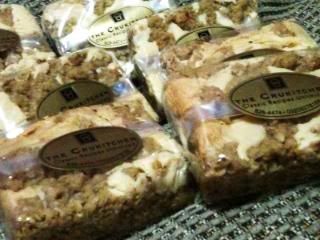 It was good. Chewy, not too sweet and the white chocolate will just melt in your mouth. It was healthy and sinful at the same time.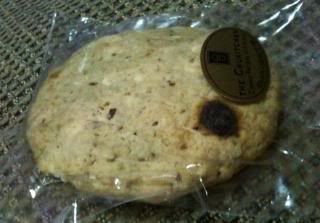 While their White Chocolate Cookie is my type of cookie. Not too sweet, creamy, and crispy on the edges but chewy the rest of the way.
FMK's Food for the Gods was moist but a little too sweet for me. While their Sunflower Oaties were like oatmeal cookies in taste but with generous amount of sunflower seeds incorporated in each cookie.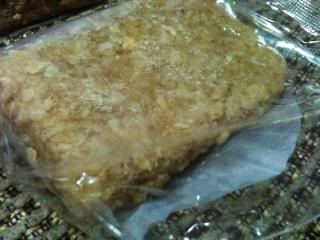 Their Lemon Dream Oat was very tangy and a tad too oily.
The seller in Crukitchen said that they also have a booth at the Weekend Bakers' Dozen of Power Plant Mall. She also told me that they also supply some of the pastries/sweets of Starbucks, Dulcinea and other cake/coffee shops, which names I forgot.
Happy Eating!