The
Cadbury Old Gold Oreo Cheesecake at P120/slice
was one of their best sellers.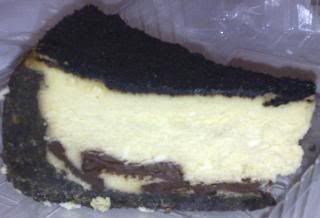 A huge layer of baked cheesecake and a thin layer of Cadbury chocolate ganache on top of a chocolate cookie crust, finished off with crushed Oreo cookies.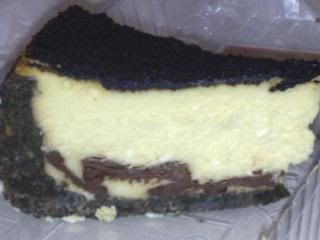 I love the slight bitterness of the chocolate ganache and like the tartness of the smooth cheesecake. What I don't like was how wafer-thin the layer of the ganache was. It should have the same thickness as the cheesecake 'coz it's what carried the cake. Also the chocolate cookie crust lacked sweetness and crunchiness and was more of like a bland and soggy chocolate cake than a cookie crust.
Happy Eating!