If I'm craving for a sundae or anything cold or frozen, these three always come to mind.
The
Frrrozen Hot Chocolate of Serendipity 3
, the
Caramel Pecan Sundae of CPK
and it's knock-off that I make at home.
The
Frrrozen Hot Chocolate $8.50
is my dream dessert, in my dream restaurant and in my dream city. I always dream of spending white Christmas in
New York City
, skating at the
Rockefeller Center
and indulging myself in a bowlful of
Frrrozen Hot Chocolate in Serendipity 3
after. That's heaven for me.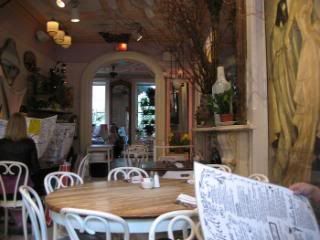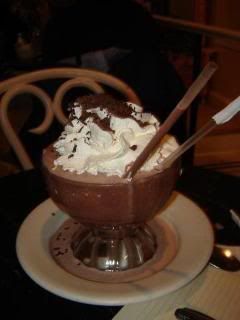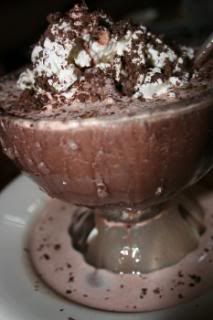 Thick hot chocolate blended with ice, topped with as much whipped cream as possible, finished off with shavings of chocolate and served with a spoon and two straws. Who wouldn't like that?
I think of
CPK's Caramel Pecan Sundae P325
as the next best thing.
Three scoops of vanilla ice cream, topped with pecans, fresh whipped cream and a cherry, with hot caramel sauce.
This is an indulgent dessert, unforgettable too. Almost everyone that I introduced this to, never forgets it. They may forget the pizza, the pasta and the appetizer they had at CPK, but never this dessert. A testament to how good such a simple creation can be.
When I don't have the time and especially the money to indulge in CPK's Caramel Pecan, I just make myself a sundae similar in taste to CPK's Caramel Pecan but way cheaper. I use
magnolia's Dulce de Leche Ice Cream
( to save myself the trouble of buying or making a caramel sauce), top it off with
Reddi Whip Whipped Cream
(their light version is as creamy as their regular but with less fat and calories), crushed pecans and a cherry.
This is soooo good. For the times that you want to have the real thing but can't.
Happy Eating!