I guess I'm addicted to their
Chicken Pie P50
.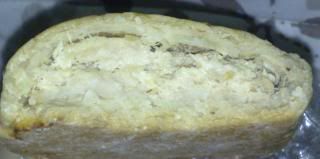 Shortbread/doughy crust with flaky and very tender chicken filling. Though not as creamy as some people said but will still melt in your mouth in tenderness. They are huge and filling, more like thrice the size of
Conti's
.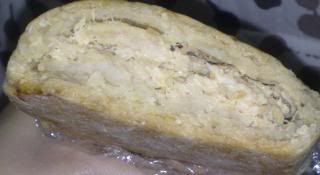 A couple of days after my first bite of their Chicken Pie, I was back there again and bought a couple of Chicken Pie plus their
Tuna Pie
and
Cheese and Mushroom Pie
, all at
P50 each
.
In the Tuna Pie, the distinction between the crust and the filling was prominent than that in the Chicken Pie. It was slightly salty too. This was my least favorite of the three pies.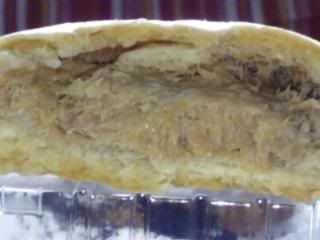 The Cheese and Mushroom Pie was also good but not as good as their Chicken Pie. Since button mushrooms are flavorless/bland (that's why it's
Jamie Oliver
's pet peeve. He thinks it's all chemicals), the tartness of the cheese and the sweet doughy crust are the only flavor you'll taste.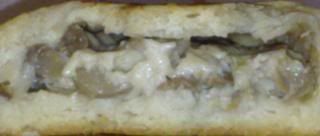 I don't know why, but even if their Cheese and Mushroom Pie and Tuna Pie are not that good, I still always buy a couple of them every time I'm at
Banapple
(which is twice a week). Maybe they have grown on me or maybe they are just plain filling and come in handy when I don't know what to eat and am tired of thinking what to eat.
Happy Eating!