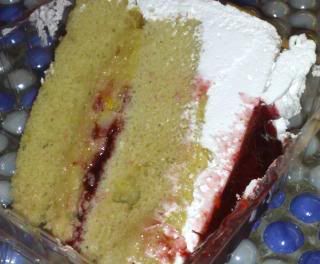 Alternating layers of sponge cake, custard and berry preserves, covered with marshmallow icing at
P80/slice
.
This is their version of the trifle, a dessert made of sponge cake, berries, custard and whipped cream.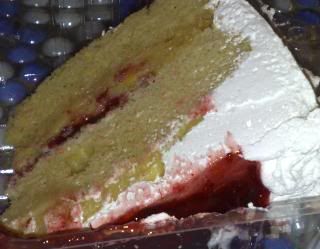 The berries, cream and sponge cake in this cake were all good, the custard on the other hand was neither creamy nor sweet. It was just like a soggy sponge cake in taste and appearance.
I hope they can do something about it, 'coz their idea of a trifle cake was good but their execution wasn't.
Happy Eating!BANAPPLE PIES AND CHEESECAKES
2nd Level Il Terrazzo, Tomas Morato corner Scout Madrinan,
South Triangle, Quezon City
Tel No: 413-2675