It looked like a dinner roll but with the texture of a cotton candy. Unlike the cotton candy that is gritty (that leaves sugar granules on your tongue when it melts), the pismaniye doesn't do that, it melts like cotton candy but smoothly, like a creamy milk that's so smooth on your tongue. Also, it wasn't too sweet, the kind that can give you a sore throat (like the cotton candy).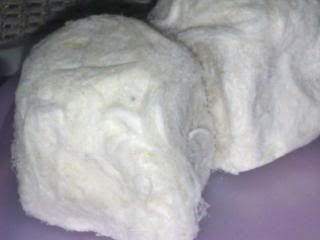 Pismaniye
is a traditional floss halva from
Izmit Turkey
, made of wheat flour and sugar. It comes from the word
"Pisman"
, which means regretful. They said that you are "pisman" if you don't eat it.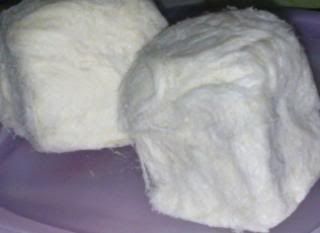 I like eating it after a day or two in the chiller, by that time the thousands of strands of the pismaniye have already stick together forming a dense ball, that when eaten tasted like milk, that's so soft and creamy.
Happy Eating!