After visiting my father at the cemetery we went to Powerplant Mall for dinner.
There were lot of choices, but all of us agreed on Banana Leaf.
I have eaten here thrice, ordered the Roti Chanai with Curry Sauce twice and the Roti Dog once.
I liked both, but my fave is still the roti chanai with curry sauce.
This time around I got to sample a lot since I wasn't dining solo.
For appetizers, we ordered
Chicken Satay P128
,
Vegetable Samosas P118
,
Vietnamese Prawn Ball with Cheese P168
,
Vietnamese Steamed Rice Roll P128
.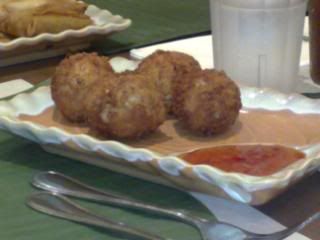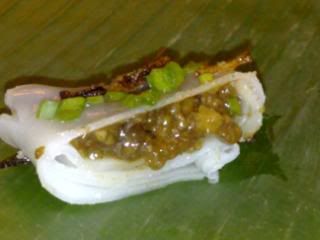 All were good, but the steamed rice roll was my fave. With crunchy, peanut-buttery taste and texture, who could resist?
And of course, the
Roti Chanai with Cheese P88 and Curry Sauce P30
.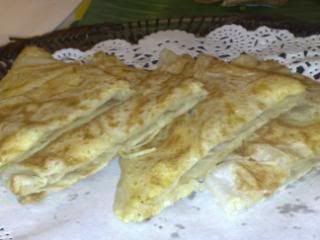 This was the favourite of everyone, cheese and curry, a good combination.
For our entrees,
Malayan Chicken Curry P188
,
Hong Kong Beef Curry P178
,
Tilapia Fillet with Malayan Cream Sauce P238
, and
Deep Fried Squid Flavoured in Homemade Spicy Garlic P228
.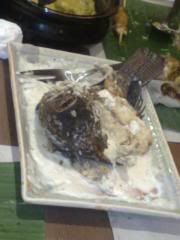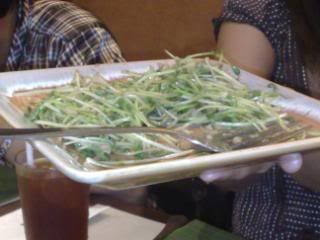 The squids were just breaded and fried and didn't have any sauce to go with it, so we asked for something to dip it into and were given vinegar with chili.
The chicken was dry and the sauce was thin and a little bit bland. While the beef curry was tender and the sauce a little thicker and tastier but still not as flavourful and thick as the curry sauce they sell separately for P30.
The tilapia fillet presentation's quite different, it has breaded tilapia strips on top of the whole tilapia. The sauce wasn't as creamy as it looked, a little salty too.
For our rice and noodles,
Nasi Goreng P188
,
Penang Fried Rice with Salted Fish and Chicken P188
and
Mee Goreng P188
.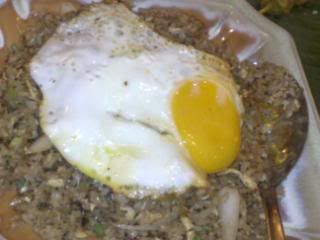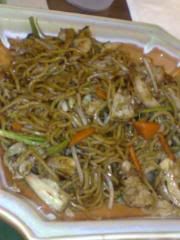 Another favourite of everyone was the mee goreng. It was rightly-flavored, with al dente noodles and quite a lot of toppings/ingredients/meats.
I also found the nasi goreng to be tasty as well & liked the fried egg on top.
For drinks, Tea Tarik and Thai Iced Teas.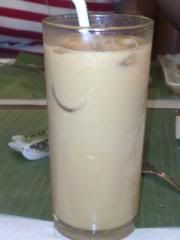 The tea tarik's good also, just the right blend of tea and milk.
Overall, we liked most of what we ordered and most probably will order the roti chanai with curry sauce and mee goreng again. The bad part of the whole dining experience, 3 of my family members got light-headed and nauseated after the meal.
They attributed it to too much salt/msg in the food.
Happy Eating!BANANA LEAF ASIAN CAFÉ
P1 Concourse Level, Power Plant Mall
Rockwell Center, Makati City
Tel No: 896-1828